Dr Bach was a medical doctor who developed 38 Bach flower essences (also called remedies). He practised over 100 years ago so the remedies have stood the test of time as a way of supporting and improving the wellbeing of adults, children and animals. Dr Bach believed that mental emotional and spiritual wellbeing are fundamental to physical wellbeing. A view which resonates with modern day findings about the effects of stress, loneliness, trauma and mental ill health on the whole person. Flower essences work deeply, opening the opportunity for positive and effective change in our lives. They act as catalysts, bringing awareness and shifting habitual patterns providing an opportunity for you to take responsibility for your own healing in a safe, natural and simple way.
Services I Provide
CONSULTATION
One to one consultations aimed at providing you or your animal with a personalised combination of flower essences to meet your needs.
Consultation includes a 10ml bottle of your personal remedy mix.
Consultations can be conducted in person for those local to Hertfordshire or online to people worldwide at your convenience.
Initial consultations last approximately 40-60 minutes and are conducted in English.
Consultations with people under 18 can only take place with written consent from their responsible adult and in the presence of a chaperone.
PRE-MIXED COMBINATIONS
These can be ordered without a consultation. They are developed from experience of which essence combinations are regularly used by clients.
WORKING AND COMPETITION ANIMALS
Those who have working or competition animals e.g. horses or dogs know that their emotional and mental state can impact on their performance. Their wellbeing may be supported by use of flower remedies either through a one to one consultation with the owner or use of my PRE-MIXED COMBINATIONS.
GROUP PRESENTATIONS
For those with a general interest to broaden participants' knowledge and understanding of the use of flower essences.
About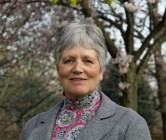 Contact
To place an order or simply to discuss how Bach Flowers can help you please contact me by phone or email.

07803 206 939

lynda@lyndatarpey.co.uk